Situated on one of the hills surrounding Spa, Belgium, La Ferme de Spa is a haven of peace and tranquility located a few minutes from Thermes de Spa (the thermal baths), and 10 minutes from the F1 circuit of Spa Francorchamps.
Ideal for your family and friends' dreamy getaways, La Ferme de Spa guarantees you a calm atmosphere and a personalized stay. Our B&B features 2 spacious but cozy family rooms and 2 authentic suites that can fit up to 4 guests each, along with a common lounge, a dining room, and a shared kitchen at your disposal. In case of extra guests, we can gladly host them at our Atelier, which is a separate studio on the property that can also fit up to 4 people.
Our pet friendly house features free Wi-Fi, free private parking, a barbecue and a fire pit, a spacious garden and terrace with several outdoor seating areas, including a covered seating area with BBQ as well as a roofed gaming area featuring table tennis, table football, table hockey and more outside playfunas scooters and a trampoline. Guests can also enjoy our continental breakfast prepared and served by the owners. The region is famous for its splendid nature and there are numerous forest hiking trail, a small ski slope and many other nearby activities. We are happy to advise you!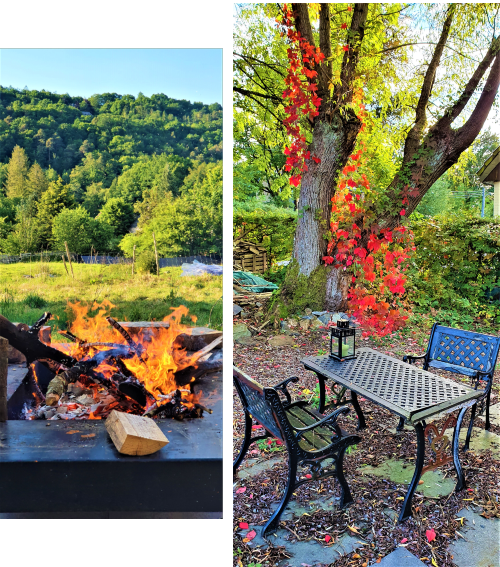 Ideal for a family and friends' retreat, our B&B is your comfortable home away from home! At La Ferme de Spa, we speak your language and cater to your needs; making sure your stay will be as pleasant and unforgettable as can be. While making your reservation, do not hesitate to mention your room preference and any other requirement you may need… We will be delighted to assist you and certainly hope to see you soon!