To ensure our guests have the most comfortable and memorable stay, La Ferme de Spa provides a free homemade continental breakfast, free Wi-Fi and a free private parking. Our Pet Friendly B&B also includes a laundry room, charming common areas featuring a wood stove, TV, a covered seating area with BBQ, a Game Shack, trampoline, a sheep pasture on the property and numerous nice places to sit for your morning coffee or late afternoon drinks. In the area there are many hiking and biking trails and plenty of other nearby activities.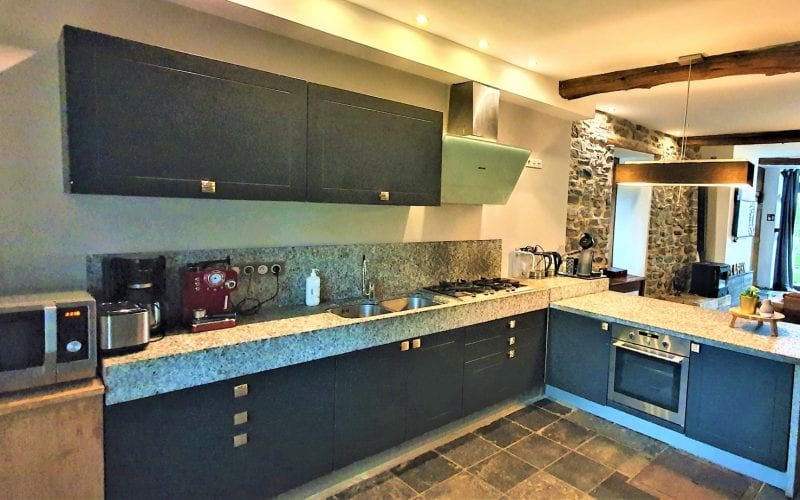 By offering you a spacious functional kitchen where all guests can enjoy cooking and preparing meals, La Ferme de Spa aims to make you feel at home… away from home! The kitchen includes all necessary utensils, 2 fridges, a freezer, a microwave, 2 coffee machines, 2 electric kettles, an oven, a gas cooker, a dishwasher, orange press, mixer, and a toaster.
Next to the open kitchen you find the cozy dining room originating from the 17th century, allowing family and friends not only to gather around meals and occasions, but also to access the terrace for an outdoor lunch, some sunlight and a view on the hills.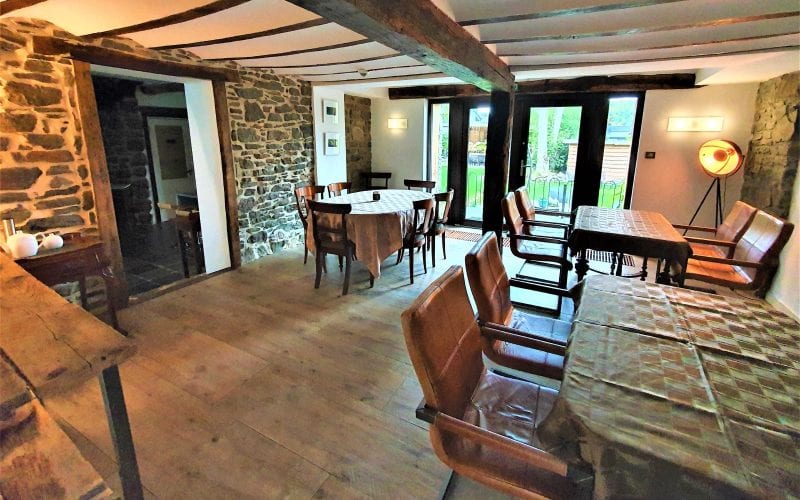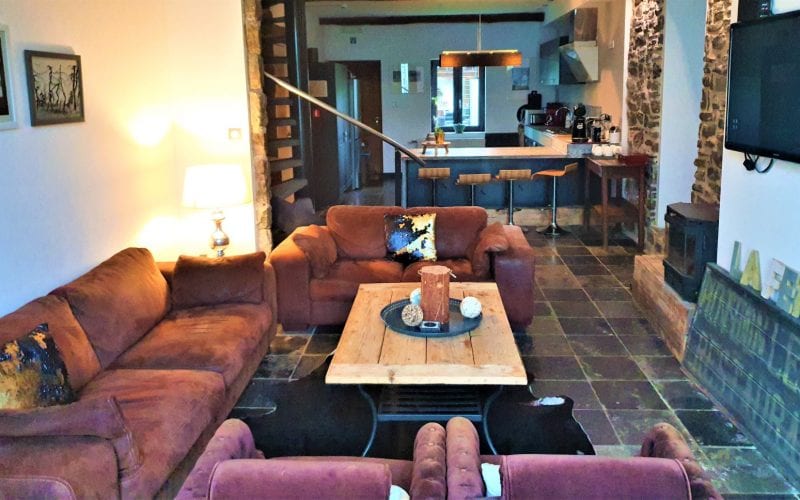 Accessible from both the kitchen and dining room, our living area includes a fireplace and a TV as well as a direct access to the garden. It is our guests' perfect place to enjoy some warmth near the fire, watch a DVD, read a book, gather around board games or simply enjoy watching the rainy, snowy or sunny weather outside.
Vast Garden and Sunny Terrace
Our vast natural garden has numerous seating areas scattered all around with the most famous one being our sunny terrace!
Accessible from the dining and living room, our terrace is perfect for guests to bask in the sun, read a book or just have a cup of coffee and enjoy nature's serenity. Our outdoor space is guaranteed to give you all the comfort and relaxation you need.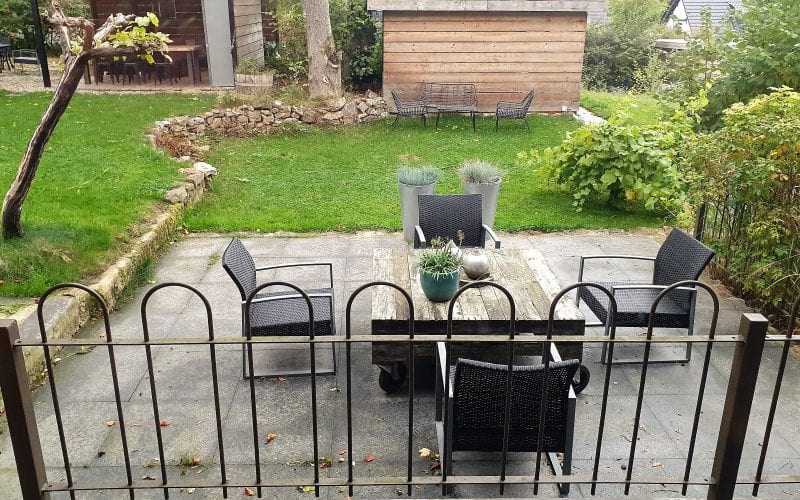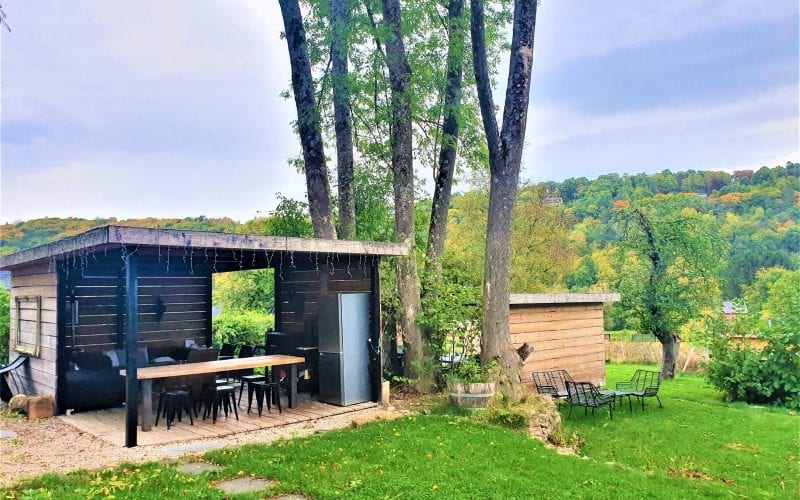 Covered outdoor area with BBQ
Accessible all year round, this area has always been a popular choice among guests to hang out. It is guaranteed to give you unforgettable times, no matter the season! Grill a steak on a snowy day, drink a hot cup of tea during a summer rain shower, or simply enjoy a wonderful summer evening in good company, our BBQ area is definitely the cherry on top.
Another gathering place in our vast garden is the games shack. Wildly popular amongst guests, both children and adults can spend quality time there playing table tennis, table hockey, table football, or shooting darts. There are also scooters available and the enormous trampoline is accessible to everyone.